About Us
Discover gorgeous eyewear with Latin Flair and personality for every outfit!
La Vida Eyewear, Diverse, Inclusive, and Independent, Just like you!
The story behind La Vida is "Muy exciting!"
La Vida Eyewear fuses the love of fashionable eyewear with all things Latino heritage and Culture. Our heritage runs deep, and La Vida frame styles are about more than the way they look. They're tied to meaningful parts of Latin culture.
For example, some of our frame styles (just like many Latinos in the U.S.) are bilingual! They have the words "Hola" and "Hello" on the temple tips just for fun. 
La Vida eyeglasses are NOT sold on the Internet. They're exclusive to private practices and Eye Care professionals in the U.S., Mexico, and Puerto Rico. We believe eyewear should be styled and fit by a professional stylist optician, one that understands your prescription, your lifestyle, and your passion for fashion. 
We anticipate that you will find multiple La Vida eyewear frames for every outfit in your closet! 
Hurry on over and find a La Vida Stylist optician near you by clicking the "Where to buy" tab now. 
If you don't see one near you, fill out our contact sheet with your local eye doctor's info, and we will reach out to them. 
In the meantime, make sure you stay in touch with us for announcements of new styles of La Vida Eyewear by following us on YouTube, Facebook, and Instagram.
Eyeglasses with Latin Flair
More than just any Frames - Case study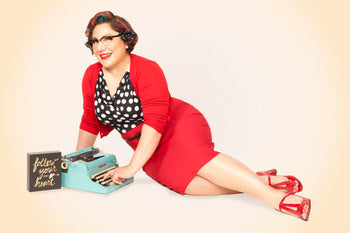 Eyeball doctor finding eyeglasses for "Mi Gente". 
Diana Says:
"Finding eyewear glasses that fit well and looked great on my patients (and myself) was always a challenge in my Chicago practice. My patients predominantly Latino, Indigenous, Black American and people of color did not fit in the current eyewear styles.
We deserve a better fit, style and design.
Yes, eyeglasses are medical devices that help us see better, but they are also oh-so-fabulous and can completely transform an outfit making you feel amazing!"
La Vida Eyewear is the fusion between all things Latino heritage and culture and the love of fashionable eyewear.
La Vida brings beautiful eyewear in great colors to complement your skin tone, outfits, and unique style.
La Vida is available in wider styles for both men & women in addition to our core collection. Check our Pedro Cantante for men and La Reina, La Diva and La Jefa for the ladies.
Get styled in the best eyewear for you scrolling over to "Where to buy" to find a friendly neighborhood optical near you.